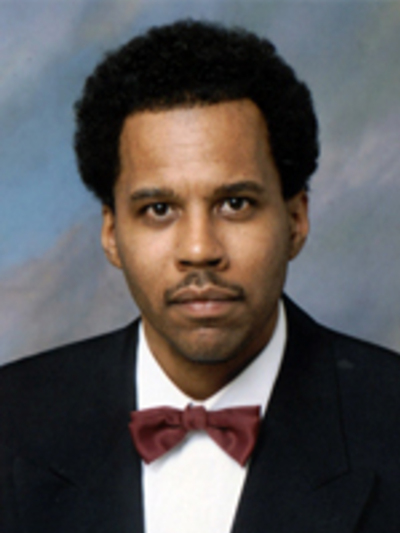 Judson L. Jeffries
Professor; Co-editor of Spectrum: A Journal on Black Men
486F University Hall
230 North Oval Mall
Columbus, Ohio 43210
Areas of Expertise
Media Studies
Public Policy
Homeland Security Studies
African American Politics
Police-Community Relations
Education
M.A. SUNY-Binghamton
Ph. D. University of Southern California
B.A. Old Dominion University
Judson Jeffries articles have appeared in the Journal of Political Science, Western Journal of Black Studies and PS Political Science and Politics. In the past, Professor Jeffries has held fellowships and taught at Harvard, University Tufts University and Indiana University.

Selected Publications
On the Ground: The Black Panther Party in Communities across America (ed.) (Jackson, Miss: University Press of Mississippi, 2010).
Comrades:  A Local History of the Black Panther Party (ed.) (Bloomington: Indiana University Press, 2007).
Black Power in the Belly of the Beast (ed.) (Urbana/Champaign: University of Illinois Press, 2006). Nominated for the 2007 Anisfield-Wolf Book Award.
Urban America and its Police: From the Postcolonial Era through the Turbulent 1960s with Harlan Hahn (Boulder, Colorado: University Press of Colorado, 2003).
Huey P. Newton, The Radical Theorist. (Jackson, Mississippi:  University Press of Mississippi, 2002). Now in paperback, 2006. Nominated for the 2002 John Hope Franklin Publication Prize.
Virginia's Native Son: The Election and Administration of Governor L. Douglas Wilder. (West Lafayette, Indiana: Purdue University Press, 2000). Now in paperback, 2006.