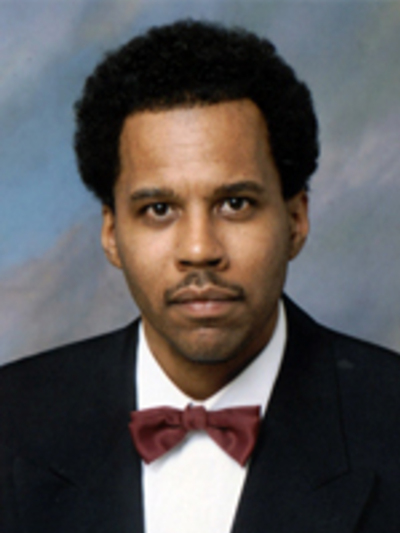 Judson L. Jeffries
Professor; Editor of Spectrum: A Journal on Black Men; Director of Graduate Studies
486F University Hall
230 North Oval Mall
Columbus, Ohio 43210
Office Hours
Fridays 11:30am-12:30pm and by appointment
Areas of Expertise
Africana studies; elections and voting; healthcare and race; media, public policy, and politics; police-community relations, security studies
Education
M.A. SUNY-Binghamton
Ph. D. University of Southern California
B.A. Old Dominion University
Judson L. Jeffries is Professor of African American and African Studies at The Ohio State University. He earned his PhD in political science at the University of Southern California.
Professor Jeffries's interests include police-community relations, race and medicine to state violence and revolutionary movements of the 1960s. Among the places Professor Jeffries has taught and held fellowships include the JFK School of Government at Harvard University, Morehouse College, the Fletcher School of Law and Diplomacy at Tufts University, the Center for International Trade and Security at the University of Georgia, the RAND Corporation, and Monterey Institute's Center for Nonproliferation Studies.
Professor Jeffries has received numerous awards over the years including Faculty Advisor of the Year, Teacher of the Year, and the Frank W. Hale Leadership Award.
He is the author, co-author, and editor of 9 books, many journal articles as well as book chapters and newspaper articles. His most recent work is a co-edited book with Shannon Cochran and Molly Reinhoudt titled, Feel My Big Guitar: Prince and the Sound he helped Create. He is editor-in-chief of Spectrum, A Journal on Black Men.
Finally, Professor Jeffries is a member of several honor societies including Phi Beta Kappa, Phi Kappa Phi, and Sigma Xi, the national honor society for scientific excellence. However, the honor of which Professor Jeffries is most proud is being faculty advisor to the Iota Psi chapter of the illustrious Omega Psi Phi Fraternity, Inc. at The Ohio State University.
Sample Publications:
On the Ground: The Black Panther Party in Communities across America (ed.) (University Press of Mississippi, 2010).
Comrades: A Local History of the Black Panther Party (ed.) (Indiana University Press, 2007).
Black Power in the Belly of the Beast (ed.) (University of Illinois Press, 2006). Nominated for the 2007 Anisfield-Wolf Book Award.
Urban America and its Police: From the Postcolonial Era through the Turbulent 1960s with Harlan Hahn (University Press of Colorado, 2003).
Huey P. Newton, The Radical Theorist (University Press of Mississippi, 2002). Now in paperback, 2006. Nominated for the 2002 John Hope Franklin Publication Prize.
Virginia's Native Son: The Election and Administration of Governor L. Douglas Wilder (Purdue University Press, 2000). Now in paperback, 2006.
Curriculum Vitae