June 3, 2020
Statement of the Ohio State University Department of African American and African Studies on the 2020 Pandemic, Racism, Structural Inequalities, and Pursuits of Social Justice
Image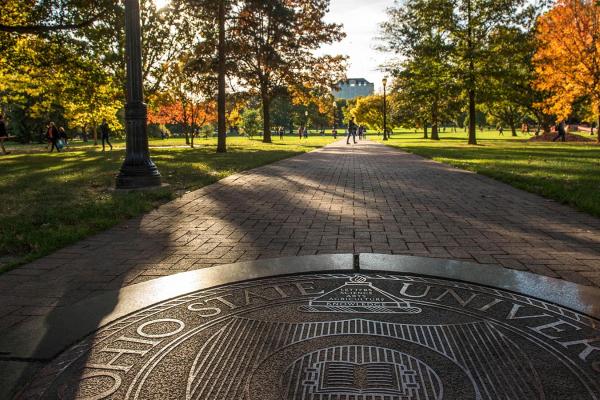 Description
#BlackLivesMatter
A Scarred Past 
Having just celebrated the 50th anniversary of the formation of this department and recognized the 400th-year anniversary of the arrival of Africans in the United States, it is painful to assess the current moment and the state of black lives in this nation that was built on black enslavement and disenfranchisement. Because the past never seems to be past, we find ourselves—all of us—in a state of crisis that calls for recompense on so many levels. 
What We Do
The Department of African American and African Studies (AAAS) stands as an academic unit whose research, teaching, and community engagement provides students and the general public with historical, social, political, cultural, and economic contexts for the legacy of and continued existence of the structural inequalities and institutionalized racism that adversely affects African Americans, generally, and, specifically, in the context of health care accessibility and health disparities, as well as the racialized police violence plaguing our nation at this moment. 

What We Know
African Americans are disproportionately infected and dying from COVID-19 complications. Unarmed African Americans, and particularly African American boys and men, are disproportionately being shot and killed by law enforcement officers and white vigilantes. The legal system professes to be colorblind, yet racial injustices, and particularly the intersectional underpinnings of those injustices, are dismissed. Health matters and police matters, of course, are not the only issues at hand. Public education, housing, employment, and wealth disparities are also critical factors impairing the lived experiences and life chances of African Americans.
Where to Begin the Change
AAAS needs to be the university and community hub for African American and African Diaspora-focused research, engaged scholarship, and community engagement on campus and in the local Central Ohio community. 
University advancement efforts need to center AAAS as critical to the university's efforts to educate its student body on structural inequalities and social change.
Academic advisors, campus-wide, need to encourage students to pursue majors and minors and fulfill general education requirements through courses offered in AAAS, as a means of becoming responsible, global citizens. 
University admissions needs to admit a percentage of African American students that matches the state population and the Office of Undergraduate Studies and the Office of Student Life needs to implement measures to assure those students are not only present, but are included and treated equitably.
Outreach and engagement efforts within the university need to recognize urban engagement and communities of color as a necessary and logical inclusion in their execution of the Morrill Act of 1862, and the AAAS Community Extension Center needs to be supported as an integral space for urban engagement with the local African American community. 
---