Leslie Alexander
Dr. Alexander's first monograph, entitled "African or American?: Black Identity and Political Activism in New York City, 1784-1861," explores Black culture, identity, and political activism during the early national and antebellum eras. In the spring of 2010, "African or American" was awarded the Cheikh Anta Diop award for Outstanding Scholarship in the field of Africana Studies by the National Council for Black Studies. She is also the co-editor of "'We Shall Independent Be:' African American Place-Making and the Struggle to Claim Space in the United States" and the "Encyclopedia of African American History." Most recently, she published "The Black Republic: The Influence of the Haitian Revolution on Black Political Consciousness, 1817-1861," which appears in African Americans and the Haitian Revolution: Selected Essays and Historical Documents, eds. Maurice Jackson and Jacqueline Bacon. Routledge, 2009.

Over the past few years, Dr. Alexander has won several university awards, including the University Alumni Award for Distinguished Teaching, the University Distinguished Diversity Enhancement Award, the College of Humanities Diversity Enhancement Award, and was selected as one of the "Seven Stars" in the College of Humanities. She currently serves on both the Council on Academic Affairs and the University Senate, as well as the African American Coalition Executive Committee and the Office of Minority Affairs Steering Committee.
Dr. Alexander's current research project, tentatively titled "The Cradle of Hope: African American Internationalism in the Nineteenth Century," is an exploration of early African American foreign policy. In particular, it examines how African American activists became involved in international movements for racial and social justice in countries such as Haiti, Cuba, and Brazil.
Dr. Alexander joined the Department of History in 1999 as an Assistant Professor and was promoted to the rank of Associate Professor in 2007. She became a member of the Department of African American and African Studies in 2012.

A recipient of several prestigious fellowships, including the Ford Foundation Post Doctoral Fellowship and the Ford Foundation Dissertation Fellowship, Dr. Alexander has most recently presented her research at the annual meetings of the Association of African American Life and History (ASALH), the Association for the Study of the Worldwide African Diaspora (ASWAD), the American Historical Association, the Organization of American Historians, and the African Heritage Studies Association. In 1999, she was elected to the Executive Board of the African Heritage Studies Association. She also currently serves on the Committee on Women Historians for the American Historical Association, and is on the Executive Board of the Association for the Study of the Worldwide African Diaspora (ASWAD).

For more information on "African or American," see: http://www.press.uillinois.edu/books/catalog/64skb3rz9780252033360.html
For additional information on "The Black Republic" see: http://www.routledgehistory.com/books/African-Americans-and-the-Haitian-Revolution-isbn9780415803762-...
For additional information on the "Encyclopedia of African American History," see: http://www.amazon.com/Encyclopedia-African-American-History-Experience/dp/1851097694/ref=sr_1_1?ie=UTF8&s=books&qid=1279676272&sr=8-1...
For additional information on "We Shall Independent Be," see: http://www.upcolorado.com/bookdetail.asp?isbn=978-0-87081-906-3
Areas of Expertise
African American and American History
Black culture, nationalism, the creation of community, and political movements
Education
Ph.D.,Cornell University
M.A., Cornell University
B.A.,Stanford University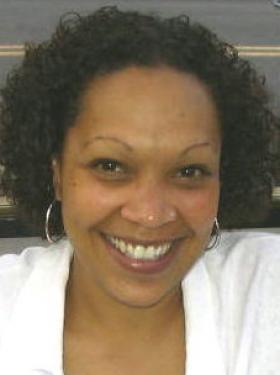 486N University Hall
230 North Oval Mall
Columbus, Ohio 43210